Archive | 2:00 pm
16
Jun
always makes me and Baby laugh. (:
hope it has the same effect on you too!

16
Jun
though today's paper was a toughie.
what's done is done.
Just have to pray for God's grace. (:
two down. Just one more to go!
not my favourite subject.
but still gotta do it and do it the best I can.
so ADD OIL lianne!
the weekend is coming soon!
*jumps*

Tags: exams
Treasured memories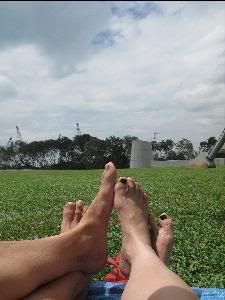 Blast from the past
Pick A Category !
Recent Adventures
Visually Entertained.