Archive | 9:57 pm
19
Oct
Came across the photos of them when we first got them.
HOW CUTE! (:
three years down the road
19
Oct
It's one birthday with a grand celebration! hehe
with good food and family as company.
It can't get any better!
We had dinner at Jumbo Restaurant at Serangoon Gardens
and the food was just awesome!
Treasured memories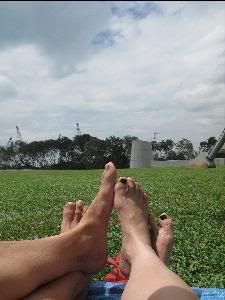 journey day by day
Blast from the past
Pick A Category !
Recent Adventures
Visually Entertained.